Replace Plastic Sandwich Bags: What I Use Instead today
This post may contain affiliate links, meaning I make a commission if you purchase through my links, at no extra cost to you. I really appreciate your support. I do not post affiliates links to things I wouldn't recommend or use myself. Disclosure..
Wish you could replace plastic sandwich bags but don't know where to start? Keep reading to see what we've been using instead.
Stasher bags. It's that's simple. Replace plastic sandwich bags with stasher bags. One of the first things I decided to replace in our home to start our low-tox journey to reduce waste but also reduce the amount of toxins that could be potentially leaking into our food – were those one little time use plastic sandwich baggies.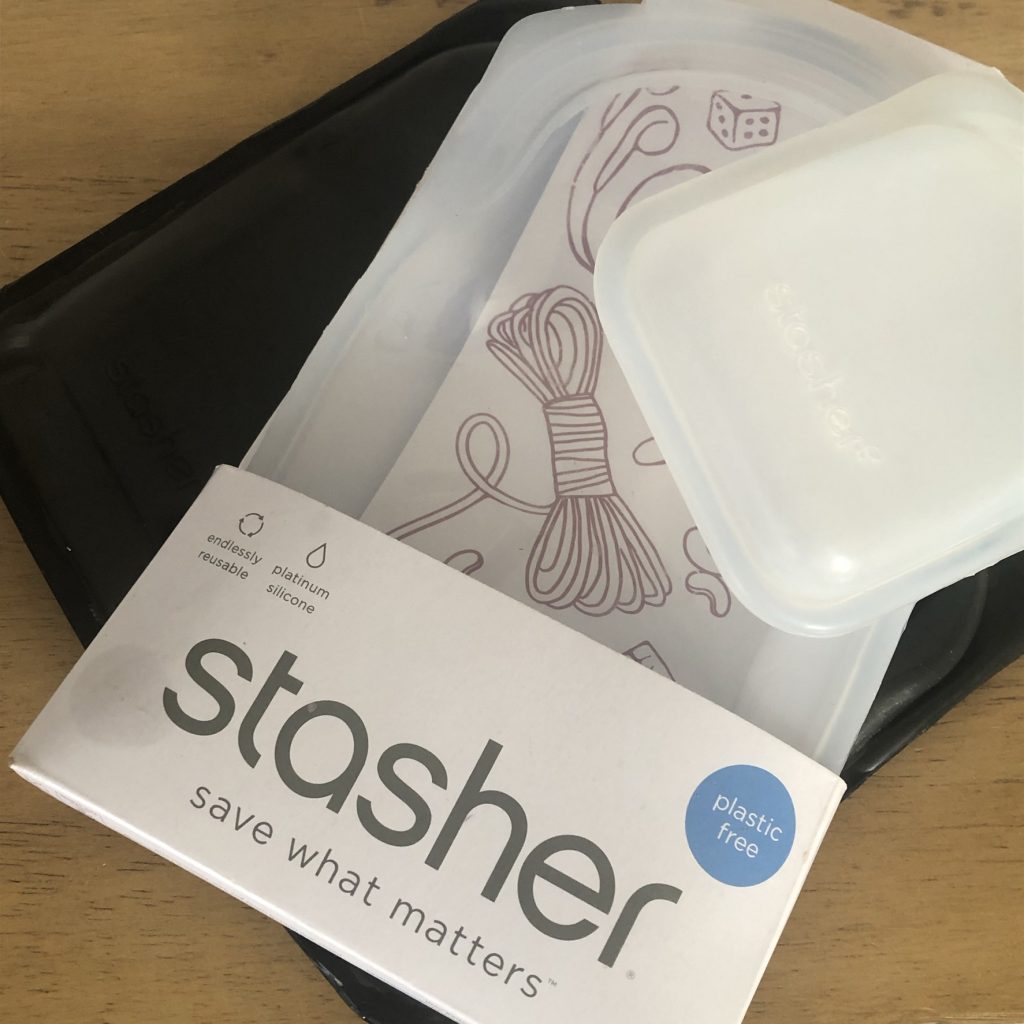 Why Stasher bags?
At the time when I was looking for alternatives to replace plastic sandwich bags, there wasn't exactly a replacement that I was comfortable switching to. That is until I came across Stasher bags. 
Stasher bags are made out platinum silicone. Meaning, they last a super long time. They are freezer and microwave safe. You can put them in dishwasher. Not only that, you can even cook in them. Put them in boiling water or even the oven! They're made to last.
Since their launch, they have released several different sizes which you can use to practically replace all types of disposable bags. I have several different sizes that I use for packing lunches, snacks, steaming, storing leftovers, storing food in the freezer/pantry, and marinating food. It's even a great replacement piece for anyone who likes to cook saus vibe. 
Store more than just food
You don't have to store just food in it. Many people use it to store things like toiletries, craft supplies, and even camping items. You can store almost anything in them.
I think the price is definitely worth it in the long run, honestly. We still have and use the first set of bags we purchased over 3 years ago. Plus, it gives us piece of mind in regards about what our food comes in contact with as they are free of lead, latex, BPA, BPS, and phthalates. Not only that, it keeps a ton of single-use plastic baggies from being thrown out.
If you're interested in trying them out, I recommend starting out with their 4 pack bundle. It's a good place to start and figure out which baggies you'll want more of for your home. CLICK HERE to check all the options.