Holiday Gift Guide for the Gamer (9 Top Picks)
This post may contain affiliate links, meaning I may earn a commission from qualifying purchases from Amazon or other websites. These sales help run this blog without any additional cost to you. I really appreciate it. Disclosure..
Holiday gift guide for the gamer friend, family, or significant other.
I got this guide recommendation from an actual gamer but I searched the web for pieces that are aesthetically pleasing to look at.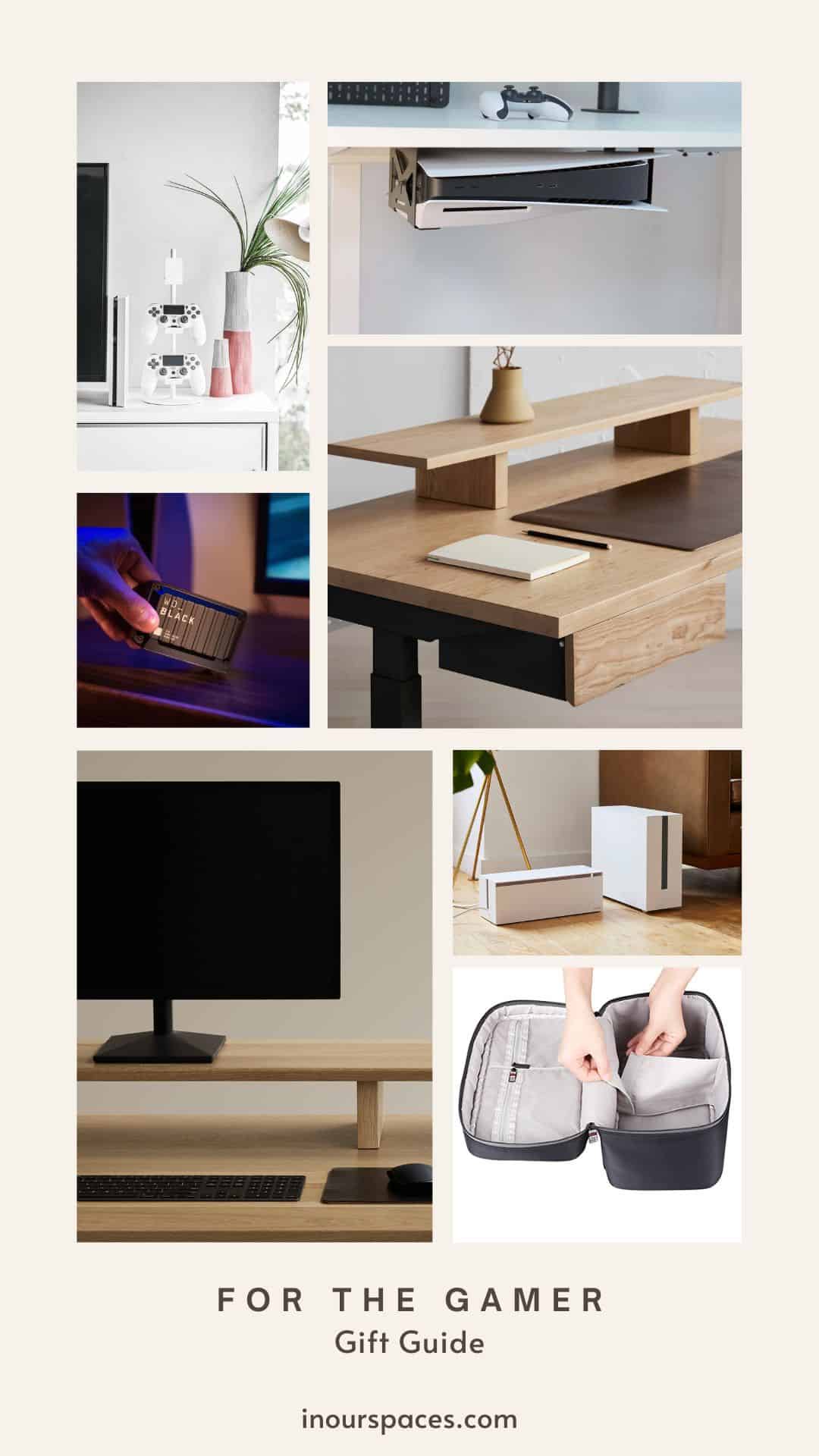 ***Click the title or text link to be taken to the product page.
Table of Contents
Holiday Gift Guide for the Gamer
A controller stand that actually looks good. We have the white colored one and it blends easily into our decor while saving space. The holder swivel so you can use the top holder for headphones and the bottom two for controllers.
Available in black or white.
Know someone who PC games? Get rid of the typical metal stand and go for this premium desk shelf that can accommodate up to two screens. It comes in several different colors. Plus it's on sale right now.
If you want to go all out and invest in a premium piece, they also have matching desks to go along with the stands. Also on sale.
Grab this External SSD for your gamer to supplement their storage capacity and shorten their load times while gaming.
Hide all those cables in these. There is a regular size and then a tall rolling size depending on the gamer's needs. Add some cable clips as a stocking stuffer and this gift will be all set.
This portable carrying case will store, protect, and transport up to 20 games.
These Zen-looking speakers are super easy to set up and are extremely popular. Plus available for a great price.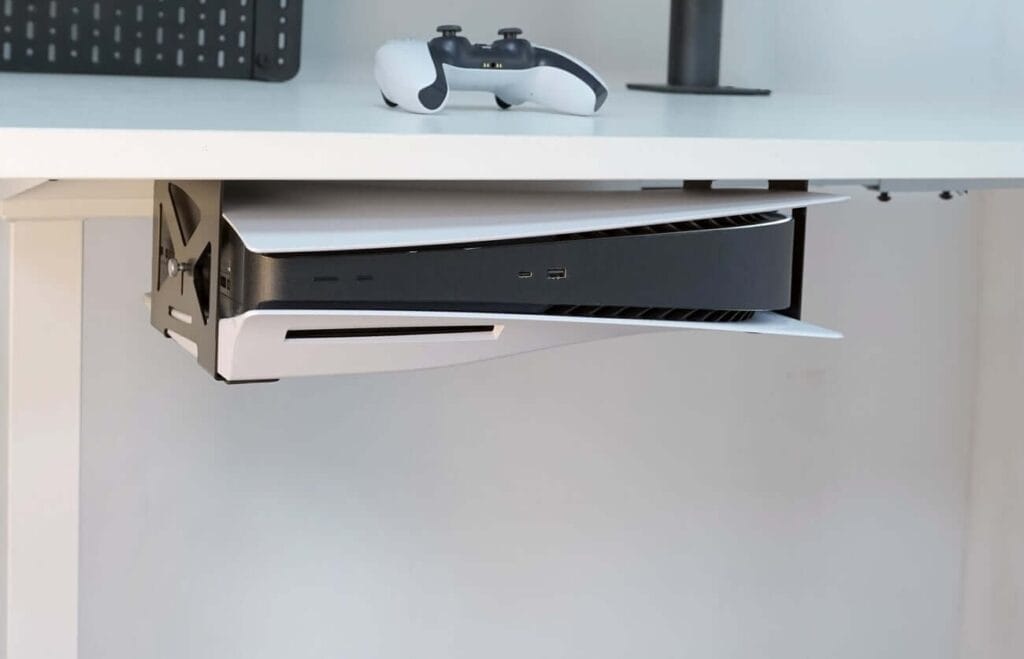 A console mount to keep the desk or living room console clutter-free. It's available for the PS5 and Xbox here.
A gift makes a great gift as it allows the person to pick out what games or accessories they want.
I like this printable one here that you can easily print out at home and place into a card. That way you actually have something to physically hand them instead of just sending them a digital gift card.
So there you have it. Hopefully this helped you out. And if you need more gift ideas I have a Gift Guide for the Cook post you can check out.