17 Awesome Children Clothing Brands Similar to Rylee and Cru
This post may contain affiliate links, meaning I may earn a commission from qualifying purchases from Amazon or other websites. These sales help run this blog without any additional cost to you. I really appreciate it. Disclosure..
If you're anything like me and prefer a more muted color palette, I've put together a list of brands similar to Rylee and Cru where you'll find pieces from that range include different price ranges so you can mix and match basics with higher-end brands.
If you haven't checked out Rylee and Cru and their sister brand Quincy Mae, you absolutely need to. Their selection of clothing is super cute and so different than what you would typically find. Soft, neutral colors without all the crazy bright illustrations on them.
Also, if you're looking for gift ideas check out my gift guide hub for more ideas such as luxurious gifts for her.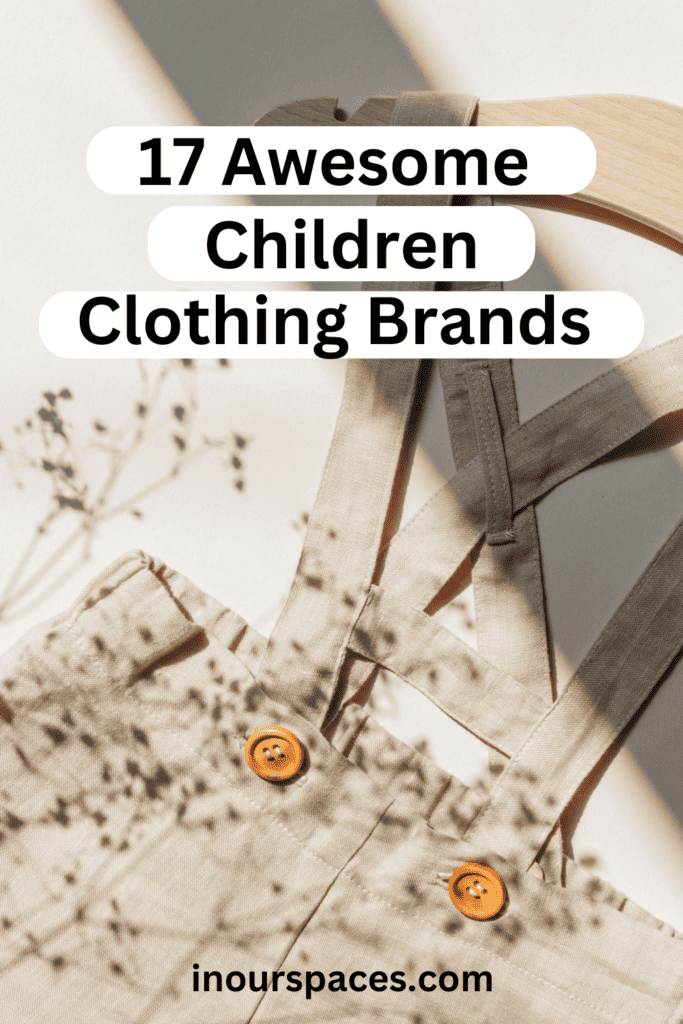 Brands like Rylee and Cru
Table of Contents
Brands Similar to Rylee and Cru
*To view each shop, simply click on the shop name 🙂
Not only does Oeuf carry cute clothing made out of cotton and linen, they have minimal furniture selection for children. Ranging from cribs, bunk beds, loft beds, consoles, shelves, kids tables and chair. Definitely check it out if you're on the look out for cute kid clothing and kids furniture.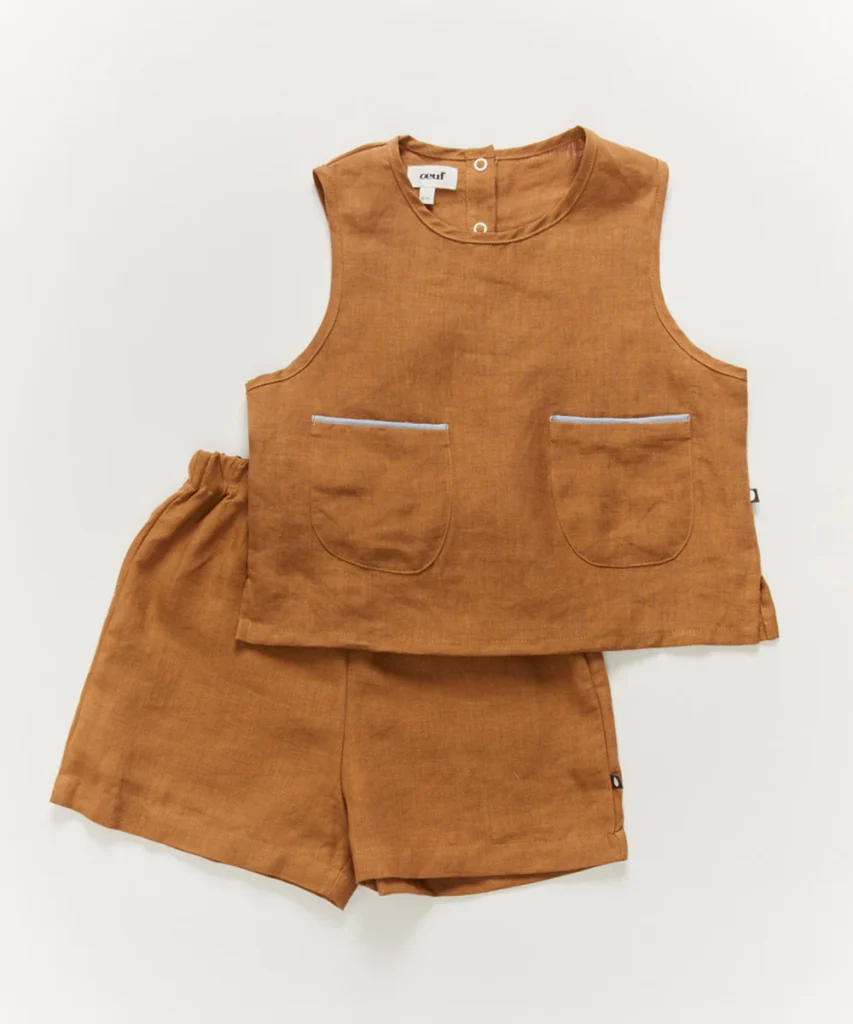 Love neutral colors? Maybe a pop of color? And you have a baby? Check out this shop for the best gender neutral baby clothes. They even carry womenswear.
Organic clothing that is ethically and sustainable made. Their swaddle blankets are quite loves and quite popular.
And absolutely gorgeous and super cute and affordable neutral clothing line. I grabbed a few pieces and they are sooo soft.
Stock up on those classic and basic pieces here that you can easily mix and match with other brands.
Cute patterns and colors. Make sure to check out the sales section as you can occasionally find cute clothing at lower prices.
Plus, you can usually find a store near you. Definitely take advantage when there is a sale.
Find clothing made out of natural materials like cotton, linen, and wool. So soft, durable, and comfortable. Each collection is timeless and can be mixed and matched with past and future collections.
Mabo clothing
Absolutely lovely selection of pastel and neutral clothing for kids. They also carry the cutest rompers.
Focuses on clothing made of sustainable and recycled fabrics.
Adorable selection of unisex pieces babies and toddlers. You can even find all sorts of accessories here like bonnets, beanies, headbands, and bibs.
Stunning selection of neutral clothing for babies, kids, and practically the whole family. Making it a one stop shop.
Carter's Little Planet line is another one of the cool kids clothing brands that focuses on sustainable and organic baby clothes. They primary focus on newborn baby clothes and toddler clothing so it's considered one of the best baby stores out there.
You can even find their Just One You and Little Planet line at Target and on Amazon here.
Cool baby clothing brands
Here you'll find gorgeous muted colored pieces and a cute selection of toys in matching colors. You could possibly decorate an entire nursery with the decor Bitte offers.
Find simple, organic, and sustainable made clothing for women and children. You can even find matching outfits for you and your little one.
A carefully curated shop of beautifully designed clothing and items. I also really like the home items they offer such as their bowls, utensils, and cups.
You can find some timeless styles here. There are always sales and great deals in their clearance section throughout the year so keep an eye out.
Shop some favorite finds
A Few More Cool Kids Clothing Brands to Consider
Okay, make that more than 17 as I did add a few more afterwards that I thought would be helpful.
Rylee and Cru's sister brand. You can find organic baby essentials that are of high quality and ethically manufactured.
Everyday essentials kids brand in neutral colors. Their pieces are made from organic cotton and bamboo, making they oh so soft.
Love Amazon? There are a number of independent brands that have cute clothing in neutral shades. Just make sure to check out the reviews to double-check on sizing.
Target's Cat & Jack kid's line is affordable for most and you can more than likely find a store near you. The quality is super cute and you can shop online worry-free without having to ship in stores and do a simple order drive up or store pick up whenever you need it.
You can find lots of cool gender neutral baby clothes and kids' clothing as well. There is a variety of baby and kids' clothing from handmade to custom-made t-shirts.
Tenth & Pine – Offers super cute short and t-shirt sets in soft and modern designs. 100% organic clothing and accessories.
Specializes in organic gender-neutral baby clothes that are designed for comfort and functionality.
Offers a charming selection of gender-neutral baby clothes made from natural fabrics with a focus on timeless designs.
Here you can find pre-loved clothing for a fraction of the price. Look around and it's recommended you look through all the photos and read the descriptions before placing your order. Sign up with my code SYNELE to save $10 on your first order.
Kohl's Little Co. by Lauren Conrad has some affordable options as well. I've seen some prices on sale for as low as $9.60 for some pieces.
Frequently asked questions
Are these brands available online or in physical stores?

Most of the brands mentioned in the article are available both online and in physical stores. However, availability may vary depending on your location. It's recommended to check their respective websites or contact their customer support for specific details.
Are there any brands that offer sustainable and organic baby clothes?
Yes, if you're looking for sustainable and organic baby clothes, you can check out brands like Oeuf, Kidwild Organics, Carter's (Little Planet line), and Noble. These brands prioritize ethical and sustainable manufacturing practices while offering stylish clothing options for babies.
Which brands offer affordable kids' clothing options?
If you're looking for affordable kids' clothing options similar to Rylee and Cru, you can consider Target, H&M, Old Navy, and Gap. These brands offer a range of basics and stylish pieces at competitive prices, allowing you to mix and match with higher-end items if desired.
Are there any sales or discounts available from these brands?
Yes, they frequently offer sales and discounts on their products. It's a good idea to sign up for their newsletters or loyalty programs to stay updated on any promotions or exclusive offers they may have.
Can I find clothing for adults in these brands?

While some brands on the list, such as The Simple Folk and Noble, offer clothing for both children and adults, the majority focus primarily on children's clothing.
Are there brands that offer matching outfits for women and children?

Yes, Noble and Mabo are brands that offer simple, organic, and sustainable clothing for both women and children. They have options for matching outfits, allowing you and your little one to coordinate your styles.
Are there stores that offer nursery decor in similar muted colors?

For nursery decor that complements brands like Rylee and Cru, you can check out Bitte. They offer gorgeous muted-colored clothing as well as a cute selection of toys and nursery decor in matching colors. It's a great option if you're looking to create a cohesive and stylish nursery.
Know of other brands like Rylee and Cru?
So there you have it, boutique brands similar to Rylee and Cru. A number of these offer the best baby clothes on the web. Of course don't forget to head over to Rylee and Cru and their sister brand, Quincy Mae, to grab some pieces for your little one.
Hope this was helpful for you. If you have other brands like Rylee and Cru that offer similar clothing or cool kids clothing brands that you'd like to share, feel free to comment below to help others and so that I could add them to the list. Thank you for visiting my blog!
Also if you're in the market for some gift ideas for your littles check out my post on 8 Sought-after and Popular Holiday Gift Ideas for Toddlers.
Pin it for later!
Brands similar to Rylee and Cru