Holiday Gift Guide for the Beauty Lover (9 Clean Picks!)
This post may contain affiliate links, meaning I may earn a commission from qualifying purchases from Amazon or other websites. These sales help run this blog without any additional cost to you. I really appreciate it. Disclosure..
A simple gift guide for the beauty lover. Scroll down and check out some gift ideas for the lover of all things beauty in your circle.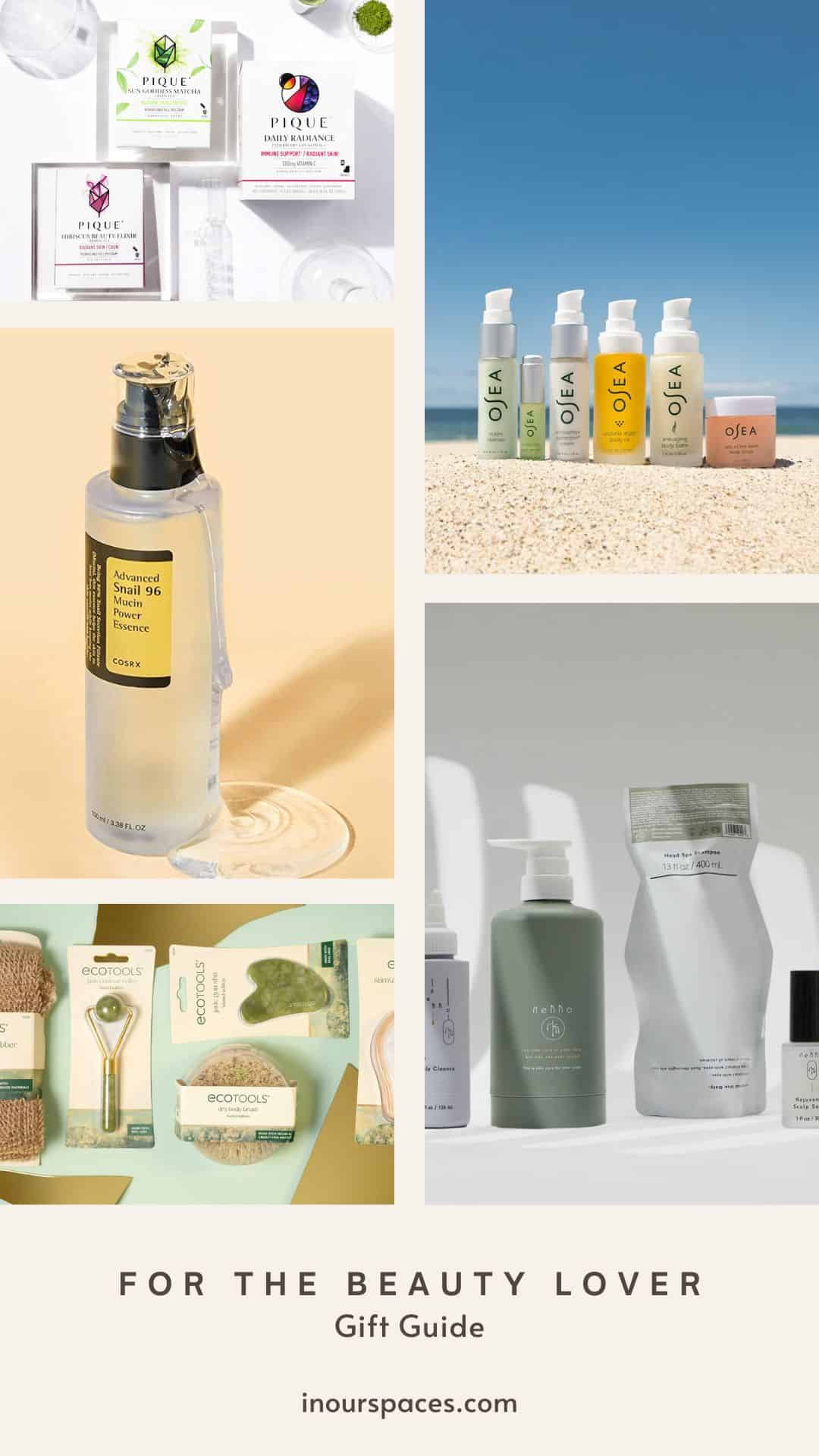 Table of Contents
Gift Guide for the Beauty Lover
Grab this mini body care set so your gift receiver can try out all the best-selling products OSEA has to offer. ON SALE RIGHT NOW!
This natural nail polish remover is non-toxic, not a carcinogenic, and 100% biodegradable. There is also a lemongrass-scented one and a lavender one.
This best-selling heatless hair curling set will help create those luscious locks while getting beauty sleep. Currently on sale along with many other beauty products.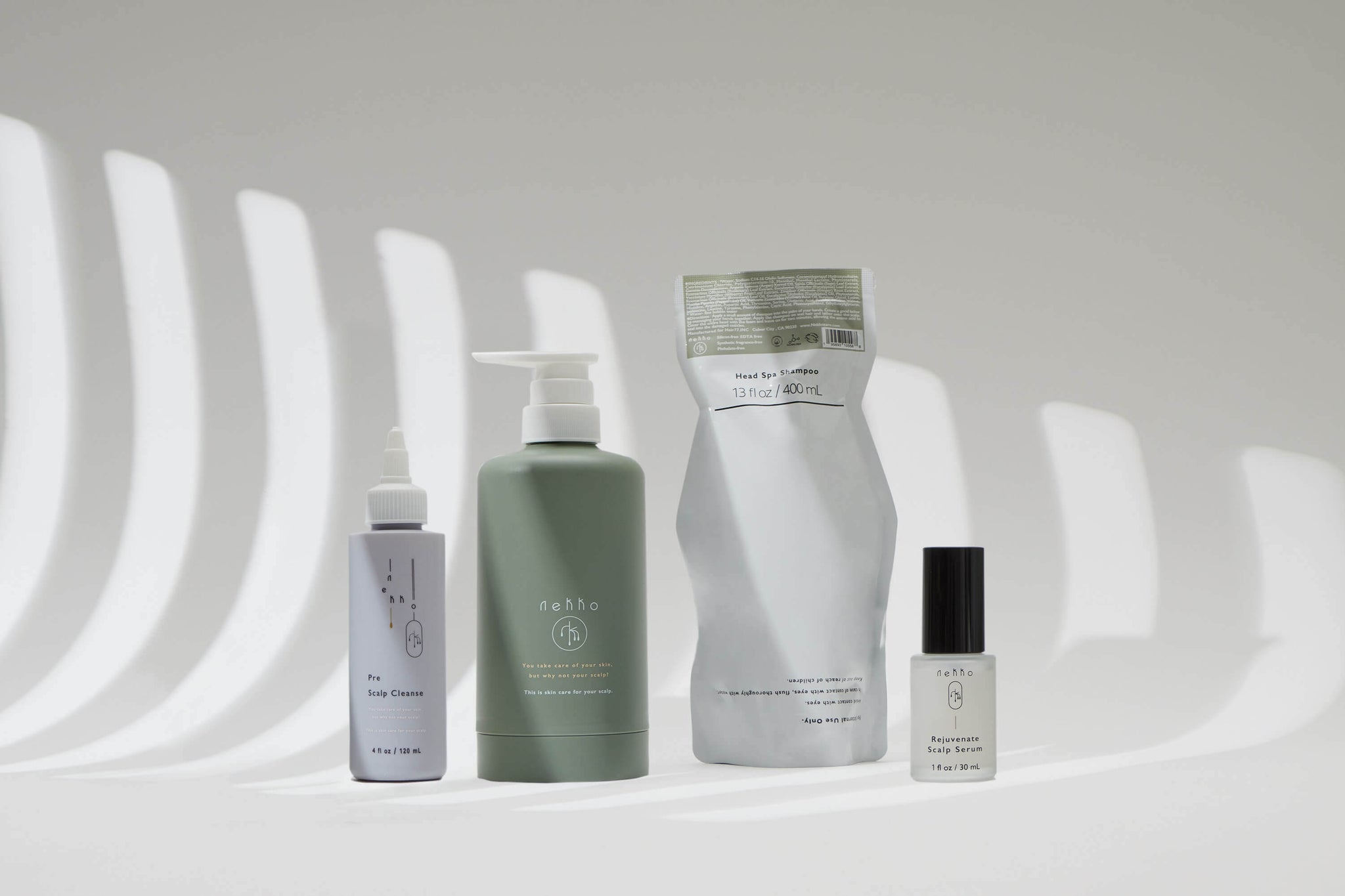 This Head Spa Signature Set will deeply clean your scalp for healthy hair.
This tea trio set will nourish the skin like no other.
Create a custom skincare set by mixing and matching these limited-edition beauty tools. ON SALE AS WELL!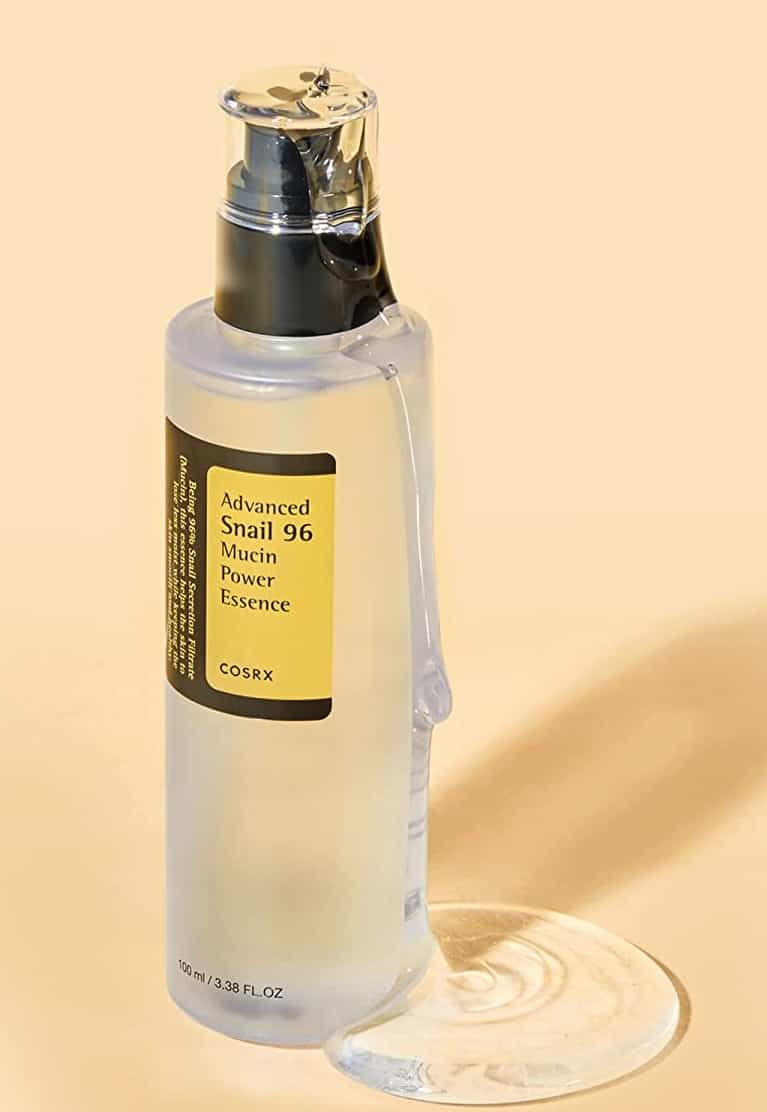 The cult favorite for skin care and for good reason. This advanced snail essence works and the amount of people purchasing it is ridiculous.
Stainless Steel Gua Sha
A chic and therapeutic beauty tool designed to elevate her skincare routine.
This beautifully designed ensemble will help her achieve a restful night's sleep with a touch of luxury. Plus the bonus of preventing premature fine lines.
A Few More Beauty Gifts
These anti-wrinkle straws prevent one from puckering their lips and causing lip wrinkles to appear sooner. Grab the ergonomic wrinkle-free straws or the curved glass straws.
So there you have it! Any other recommendations that are on the 'cleaner' end of beauty things? If so, let me know!
Shopping for more people? Check out my other gift guides.