8 Sought-after and Popular Holiday Gift Ideas for Toddlers
This post may contain affiliate links, meaning I make a commission if you purchase through my links, at no extra cost to you. I really appreciate your support. I do not post affiliates links to things I wouldn't recommend or use myself. Disclosure..
Looking for ideas on what to gift your toddler or even someone's toddler? Here I've done a quick roundup of a holiday gift ideas for toddlers of 8 toys so you can order what you need ahead of time before things start to sell out.
These are gifts that can easily be passed down to other children as a good number of them are made from high quality materials and will last for years.
Simple toddler holiday gift ideas for toddlers
I'm made this super simple gift guide so you can quickly find some ideas, pick out something, and get your holiday gift shopping taken care of for your toddler . No more looking through elaborate gift guides that includes toy after toy to the point where you don't even know what to pick.
So scroll down and don't forget to save the Pin so you can come back later if needed!
Holiday gift guide 2022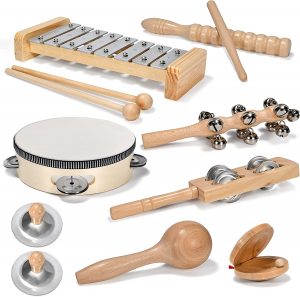 A wooden musical instrument set will keep them busy and encourage them to join in on the music when you have your favorites playing. Also, it increases hand-eye coordination. All of these can be introduced during the baby stage as well.
The instruments are non-toxic and made out of 100% high quality natural wood. That is always a plus.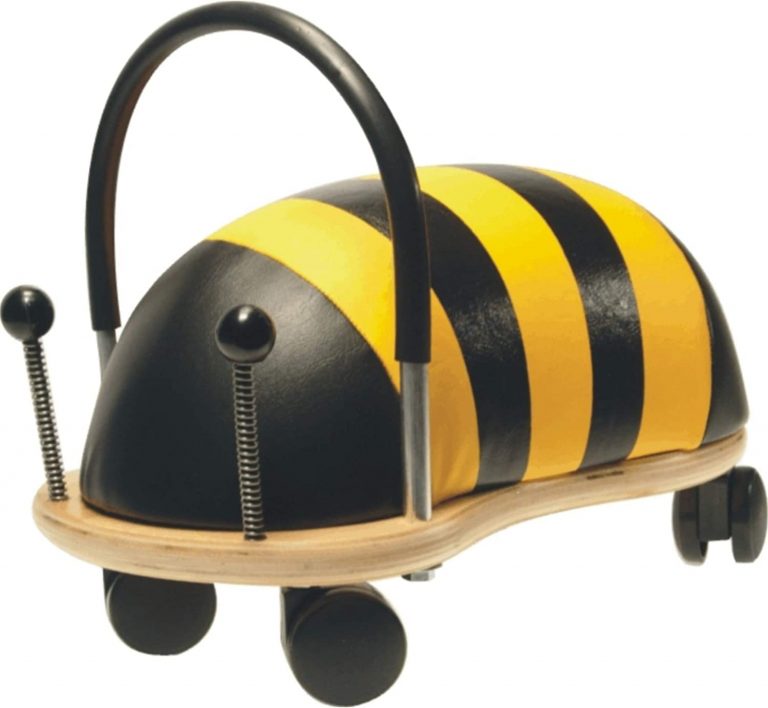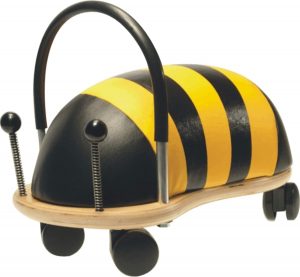 A little bug ride to promote balance and gross motor skills. Great pieces to use indoors and keep them busy. It has multidirectional casters for easy mobility. This particular one comes in two sizes.
Want something that's a notch up from the bug ride or for them to use outdoors? Then gift your little one a balance bike. It helps them work on that balance to prepare them for actually bike rides later on.
Ah, yet another gift to promote those balance skills, a balance board! This piece will grow with them since as it's for toddlers, kids, teens, and even adults! Such as classic toy that can be used as children grow and then passed down the family.
Here's another gift – stepping stones! These will keep them entertained indoors during those freezing or gloomy days. A sensory toy that will help develop their body coordination as they have fun. Plus, the neutral color won't clash with your decor.
Want a nice looking magnetic toy? Check out these wooden magnetic tiles that are even pleasant to look at due to their more pastel color palette and more natural materials.
Need a toddler toy for on the go? Hand them a writing tablet instead of your phone. They can draw, erase with the click of a button, and draw again over and over. Great alternative when you want to avoid them being on a phone or tablet.
Great piece to take along for car rides to keep them entertained. Plus, you don't have to worry about running out of paper.
Simple yet genius. This expandable ball can be used to tame those toddler tantrums. How you might ask? It works as a visual to teach them breathing techniques to help them calm those difficult emotions and bring them back to a calm state of mind and body.
Not only that, it's portable. Making it a great gift to bring along when you're running errands or going out.
Holiday gift ideas for toddlers who have everything
If you enjoyed this list of holiday gift ideas for toddlers, check out my wellness gift guide. I'll link it HERE. Once you get to that page, scroll down and you will find a couple of number of wellness gifts for toddlers if you're looking for something else aside from a toy. Taking care of oneself is a very important skill little ones should learn early on.
Pin this holiday gift ideas for toddlers
Looking for more gift ideas? Check out the Best toys you can find at IKEA.