11 Easy Organizational Ideas for Small Spaces
This post may contain affiliate links, meaning I make a commission if you purchase through my links, at no extra cost to you. I really appreciate your support. I do not post affiliates links to things I wouldn't recommend or use myself. Disclosure..
Looking for organizational ideas for small spaces? Living in a small space has its perks, but one has to be quite selective and creative on how to go about organizing and storing things.
Below is a list of ideas you can implement to maximize your storage while preventing your space from feeling cluttered or busy. It instead allows your home to feel airy and spacious.
Table of Contents
Organizational Ideas for Small Spaces
Multipurpose furniture
Emphasize verticality
Go low
Use your walls
Take advantage of doors
Utilize the side of appliances
Hidden storage
Use mirrors
Be intentional
Keep surfaces clear
Declutter
Let's walk through each of these options so you can plan out how to start tackling your small spaces.
1. Multipurpose Furniture
This one is a given. It's typically the top advice you'll find online when searching for organizational ideas for small spaces. But it's definitely one you always want to consider when living in a small space.
One example is the shoe rack below. Not only does it function as a shoe rack but it can also be used as an entryway table to set your things on when entering your home. You can make the area even more functional by adding a wall mirror above it for quick checks before leaving your home.
This is a piece we acquired for our space and it's very functional. The included hooks on the side of the shoe rack allow you to hang things like an umbrella or your pet's leash.
If you're having trouble finding multipurpose furniture that you like, think outside the box on different ways you could use it to store your items. Wooden crates can double as shoe or book storage when placed on their side.
2. Emphasize Verticality
Taking advantage of vertical space is the way to go when it comes to small spaces. It allows for efficient use of limited floor spaces so by taking advantage of space you have upwards. Things such as hanging shelves or using tall bookcases allow one to maximize organization or storage in limited space.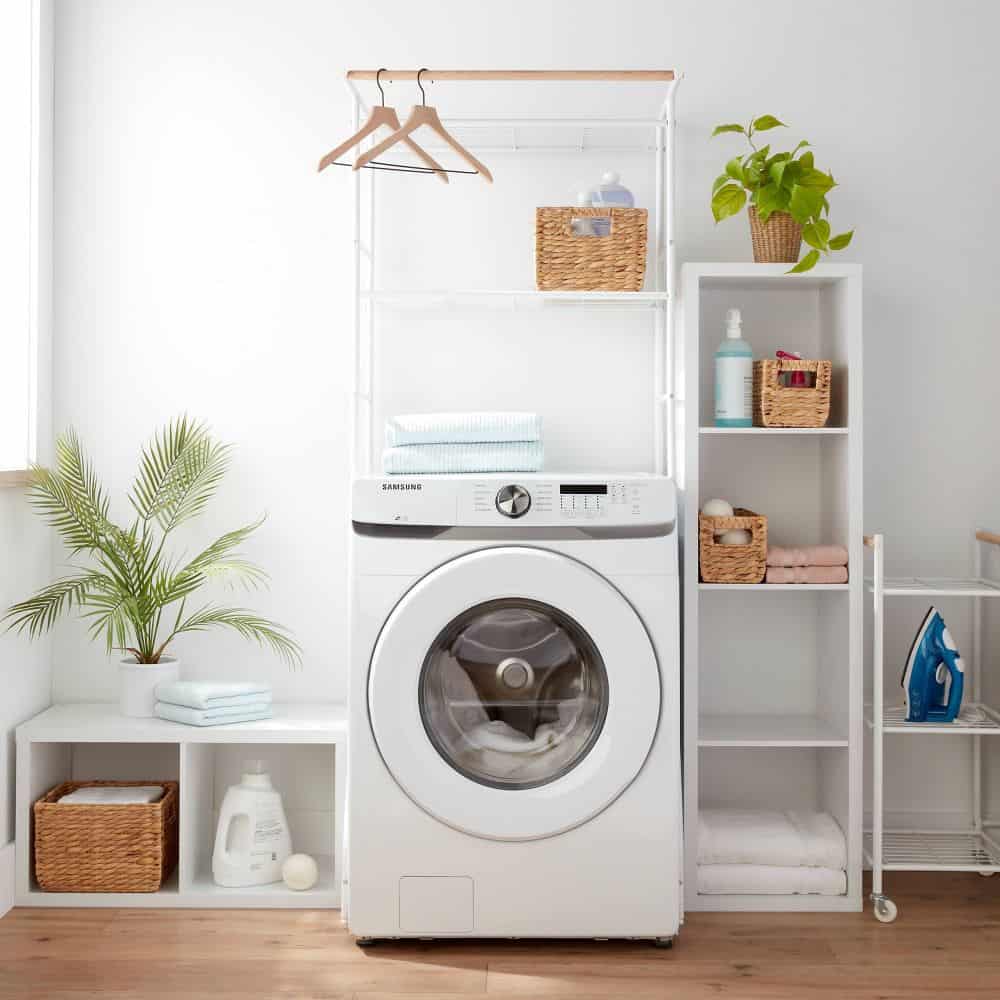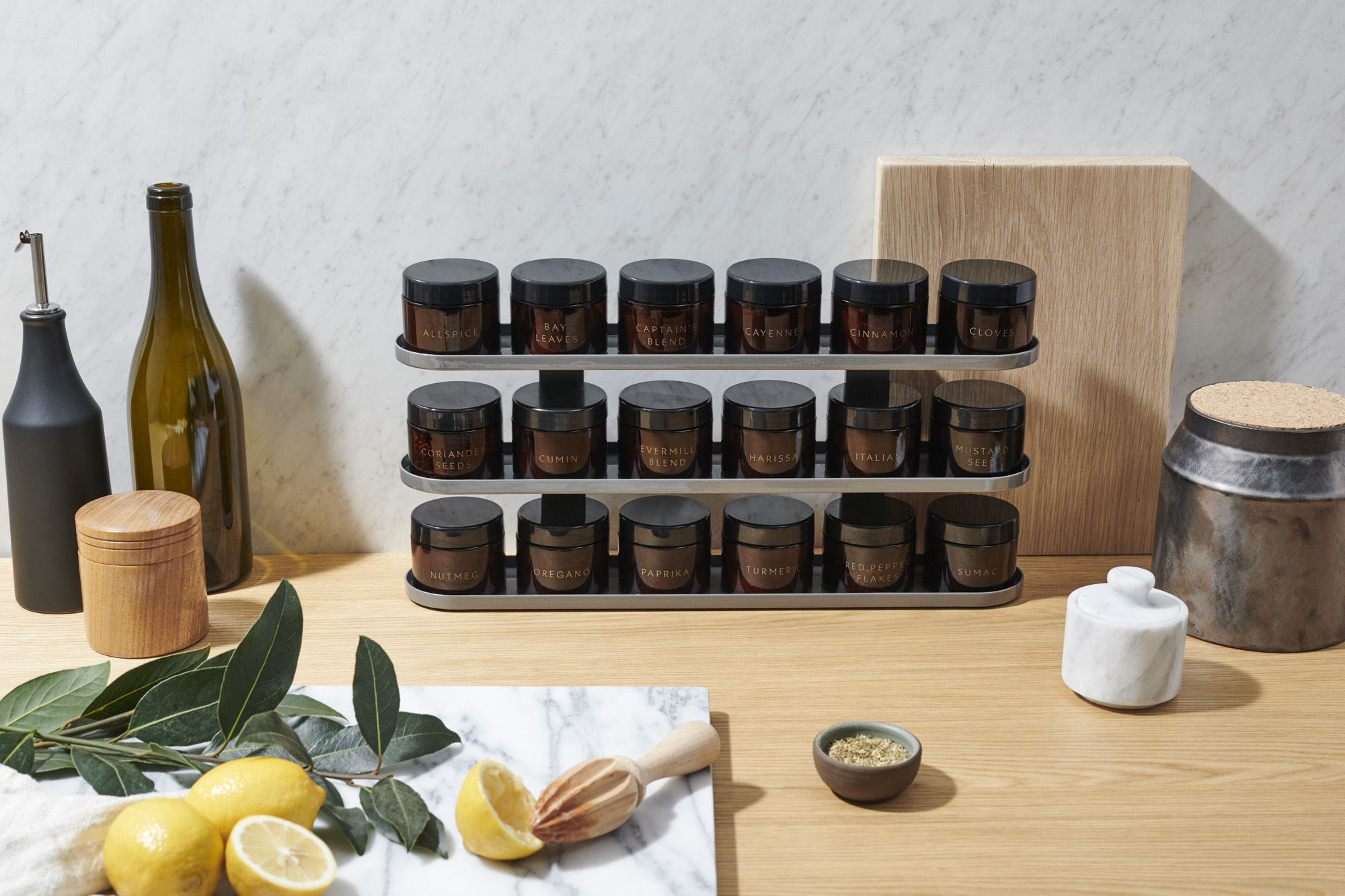 3. Go Low
If you need more storage or are just not allowed to drill into the walls in case you're renting, going low is another option. Taking advantage of spaces under the bed, coffee table, or dresser, or console is another way to store things you need to keep at home.
For this purpose, you'll want to stick with using decorative baskets, bins, boxes, or an under bed storage like this one in a light color to keep the space looking airy. It's a great place to store things like clothing or extra linens.
4. Use Your Walls
Take advantage of that wall space. If you have a space on your wall you believe could be a great area to store things you can add open shelving, peg rails, or even hooks. Open shelving on a wall instead of cabinets make the available space seem larger.
However, do be careful about how much wall space you use. You don't want to go crazy and use every wall space you have. Otherwise, things will start looking cluttered when you have too many things on the walls. It's all about balance.
5. Take Advantage of Doors
Doors are typically a place of storage that can go unnoticed. Use command hooks on your front door to hang your coat, on your bathroom door to hang a robe, and inside kitchen cabinets to hold things like measuring cups and oven mittens. Great way to have a designated spot for your items.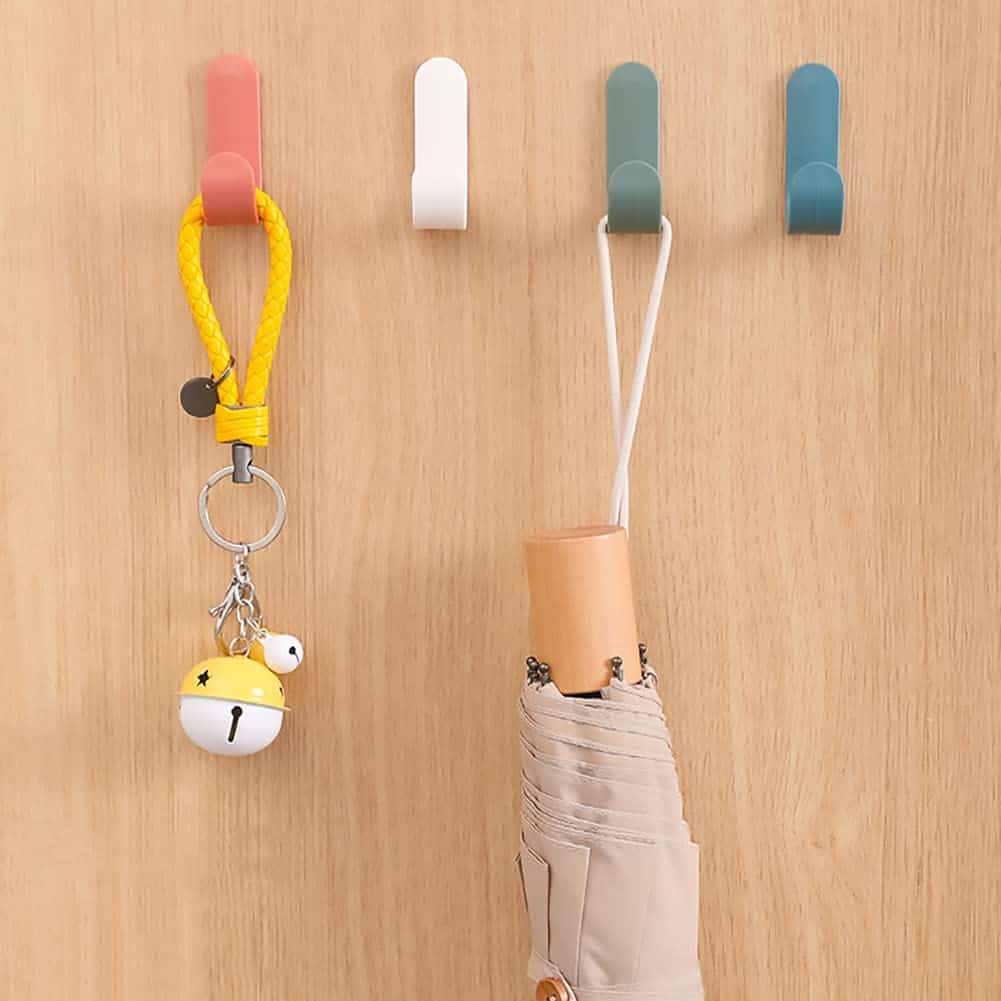 6. Utilize the Side of Appliances
Another spot most people don't think about it using the side of appliances for storage. There are now a number of magnetic storage pieces like the one below that can be placed on the side or front of your fridge to hold things you may frequently reach for when in the kitchen. Another plus – it has screw holes so it can be mounted onto a wall as well.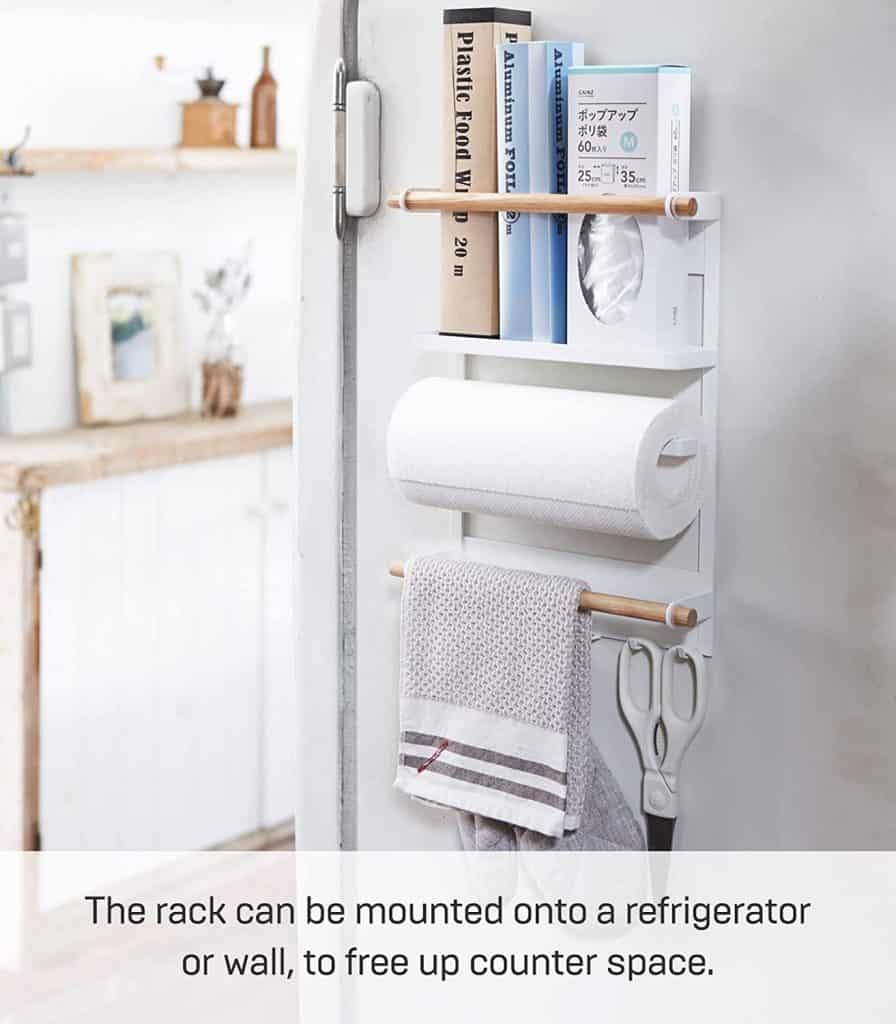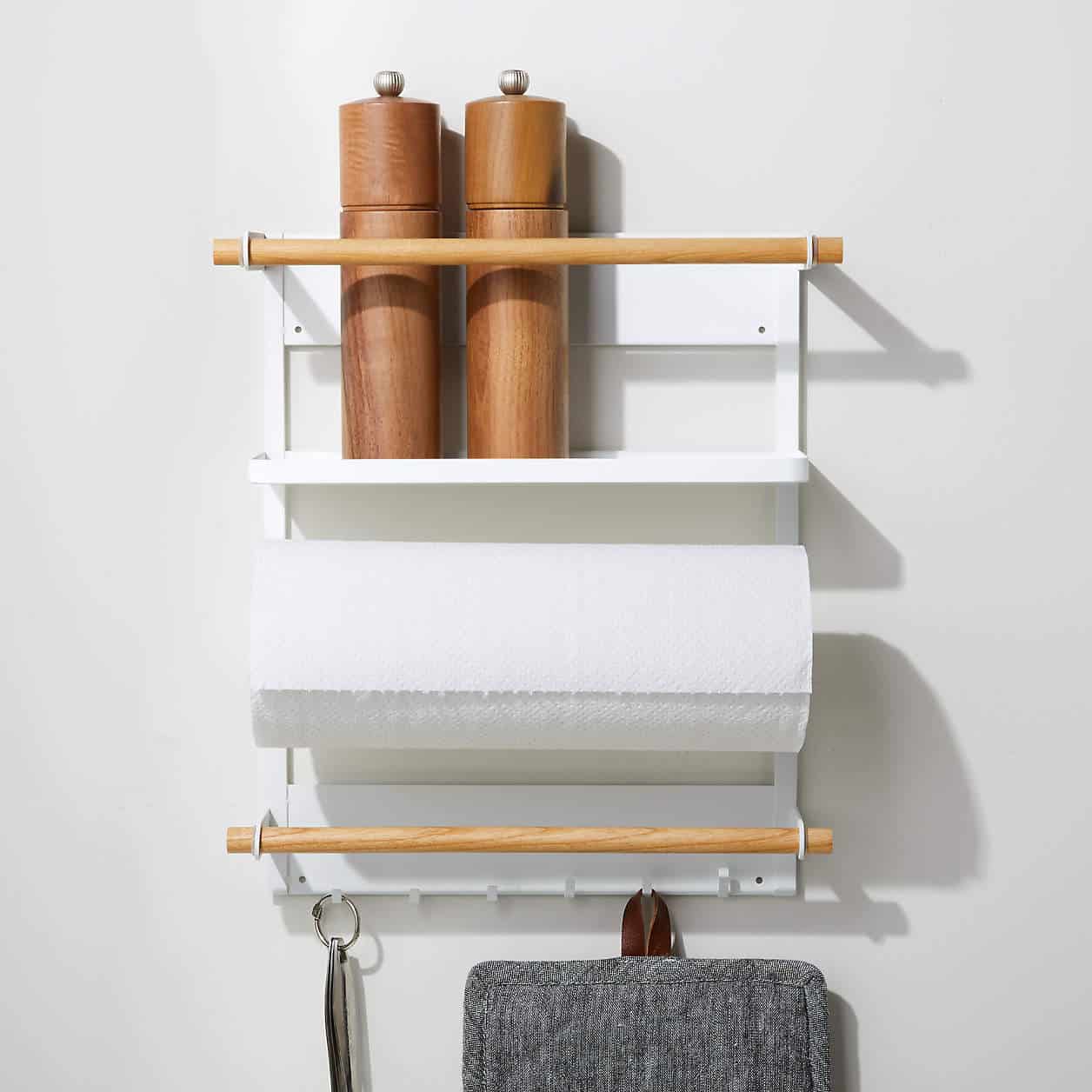 Hidden storage goes hand-in-hand with multipurpose furniture. Instead of just a simple ottoman, find one that opens up so you can store things inside. Instead of a typical headboard, look for one that allows you to store things on the side. You could even DIY one exactly how you want it.
The headboard below allows you to place items on top as well as on the sides.
8. Use Mirrors
Mirrors can really help create the illusion of more space. When placed next to or across a window, mirrors reflect light making a room brighter and more spacious. Not only that, it creates the illusion of depth thus making a room feel more open. Now you might be wondering how this fits into a 'how to organize small space' post. Here me out….
Use mirrors WITH STORAGE if possible. If you are going to take up some lovely wall space, might as well take advantage of it.
A mirror like the one below incorporates many storage options and would be great in an entry area or even a bedroom. You'll have a dedicated 'get ready' area for your outfit and makeup or self-care products.
9. Be Intentional
Be intentional about what you bring into your home and where the spot for it will be.
Typically, when one focuses on a space, we have the tendency to quickly buy everything all at once to get it furnished and ready. Unfortunately, this rushes the process and most of the time you'll end up with pieces that don't work together.
Instead take note of what items you have and what areas of your space you want to store them. This way you'll know types of pieces to look for.
10. Keep Surfaces Clear
Not exactly an "organizing in a small space" tip, but something quite important. When in a small space, it is best to try and keep all surfaces clear. Leaving things out make small spaces appear crowded.
For example, if you used your coffee to eat or to work on something, try to get into the habit of clearing it off once you are done and putting things back to it's spot.
11. Declutter
How do you organize a small space with a lot of things?
Decluttering is one thing that cannot be overlooked. Sure, you may want to hold onto this and that but you have to be realistic about how much space you have. It's not worth it having to move piles and piles of stuff around when you can assign a designated space for everything.
No more digging through stuff trying to find something or stressing out about how cluttered a space looks and feels. You want a space you can come home to and just relax. So double down and start getting rid of stuff.
Frequently Asked Questions
How do I start organizing a small space when overwhelmed?
If you are feeling overwhelmed about where to start. Start by getting rid of items. If you are unsure about certain items but are considering rehoming them. Set them aside in a box and if you haven't used them within a certain time frame, say 1-2 months, then it may be time to let them go.
More often than not, you will probably start getting rid of items sooner than the allotted time frame as you get into the groove of things and it becomes easier to let go.
What should you not do when organizing small spaces?
Number one tip: Don't try and organize everything all at once without a plan. Otherwise, you'll end up with everything on the floor and a cluttered mess. Tackle one room or even just one section at a time. This will give you time to think about how you need to organize things to make the space work for you
So there you have it. Some small space organizing ideas that can be put into practice for any room in your home. Organizing in a small space can be a challenge at times, but with some thoughtful and intentional planning, you can have a space that works well for you.
Do you have organization ideas for small spaces that you'd like to share? Let me know of any other tips you have.
For more decor ideas, don't forget to check out the design page. I also have a round-up of beautiful and useful finds here.
And remember, when it comes to organizing small spaces, the important thing is to think creatively and outside the box.
Pin it for later! Organizational Ideas for Small Spaces