Your Natural Living Journey with Young Living
I'm a big wellness person and have slowly been switching to a more natural living lifestyle. Over time, I did what is called transition buying. Instead of purchasing the toxic filled products for our home I always did, I replaced each product with a safer one from Young Living. And guess what? You too can also get started!
In my About page, I share what my goals are for our home and one of the first things I switched in our home was our candles and cleaning products. When introduced to Young Living, the first thing I bought was a Diffuser Starter Bundle and a Thieves Household Cleaner. It replaced the use of candles & all our cleaners in our home. Do a quick search and you can find how toxic candles and cleaners can be. You won't believe it!
How to order plant based products and start your natural living lifestyle:
To get started, create a free account using my link below. You create an account like you would on another other website (Target, Amazon, etc.) You'll gain access to our amazing online private Facebook groups & chat rooms where we share resources, education, oil blends, giveaways, and more! There, we help you familiarize yourself with Young Living's products and ways to get the most out of the products and oils to help you in your wellness journey so you don't feel lost! In addition, we even have a vast amount of resources for anyone interested in the business side of Young Living and looking to earn a paycheck. Which of course is completely optional!
A lot of things have changed with Young Living. You NO longer have to buy a starter bundle to join. You can now get started by ordering anything you would like. I HIGHLY recommend you start with a starter bundle since it's the best deal for you money.
If you are not located in the U.S. , you can still order! Just make sure to change your country at the top and then continue on with the same steps.
Shop Young Living with me
Referral ID 25860021
Get started by unlocking the 24% discount
There are two ways to unlock the 24% discount.
You can either:
(1) Place a one time order of at least 100 PV (each product has a different PV amount)
or
(2) add at least one item to Subscribe-to-Save (monthly wellness box).
What is Subscribe-to-Save?
Subscribe-to-Save is the monthly wellness box that you can easily change as well as curate each month to whatever you like. Plus on Subscribe-to-Save, whenever you place an order at least 50PV, you earn Loyalty Reward points that you can later use to get free products on single orders. You'll get 10% back on points and the longer you order consecutively on subscription, you more you can earn back of up to 25%. Image if Target gave you that much back in points, you'll be running over there to shop. It is the best way to start a your non-toxic journey and well as receive free gifts with your order at 3, 6, 9, and 12 months.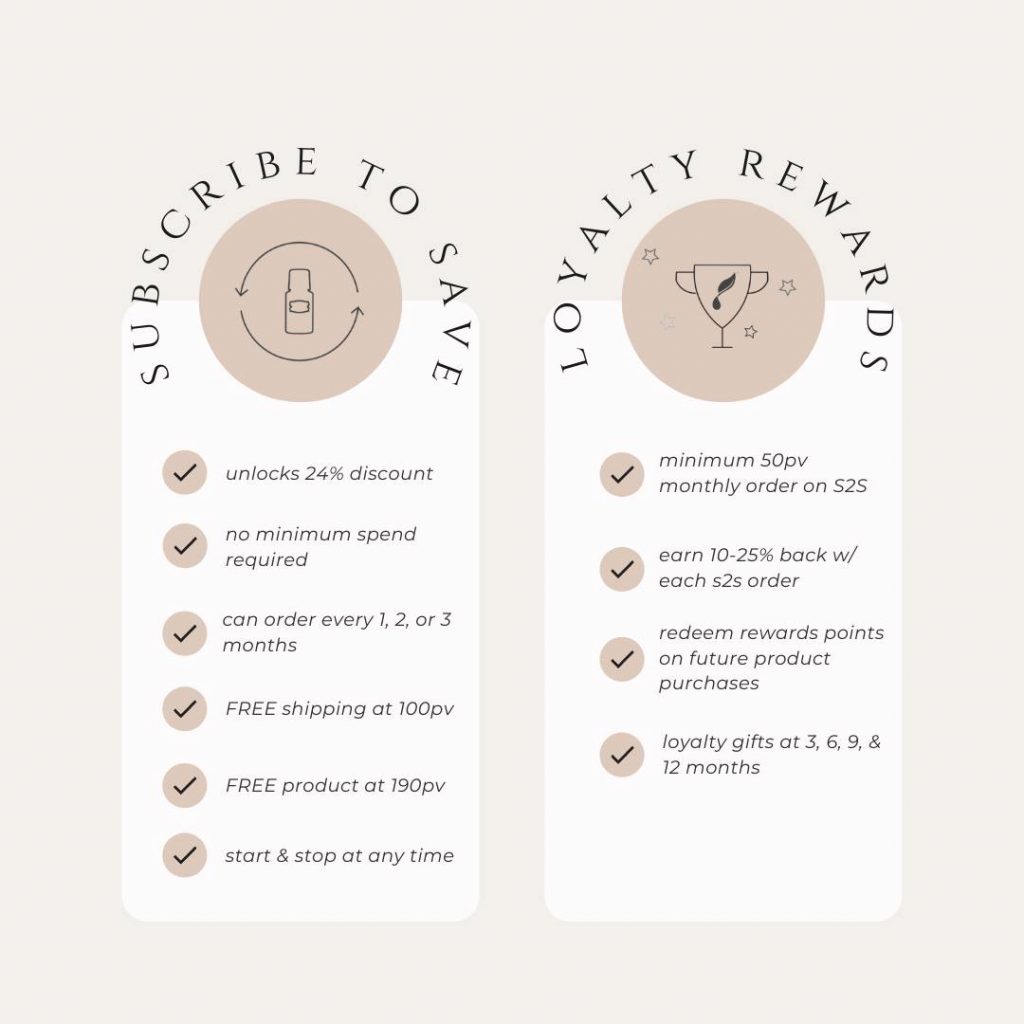 I wasn't on Subscribe-to-Save before, but once I learned more about it, it was a no brainer to jump in since I was ordering their products on a monthly basis. I buy primarily their Thieves line. Plus, you can cancel anytime simply by completely emptying your subscription cart. What better way to start this holistic living lifestyle?!
What are my favorite Young Living products?
My favorite products that we personally use at home are the Thieves cleaning line (pictured below) & Ningxia drink (so many benefits!) In our private group, we even share ways to make the cleaner and detergent last longer so you can get the most out of your money.
YL doesn't carry JUST oils, they carry a variety of products to assist you in your wellness journey.
.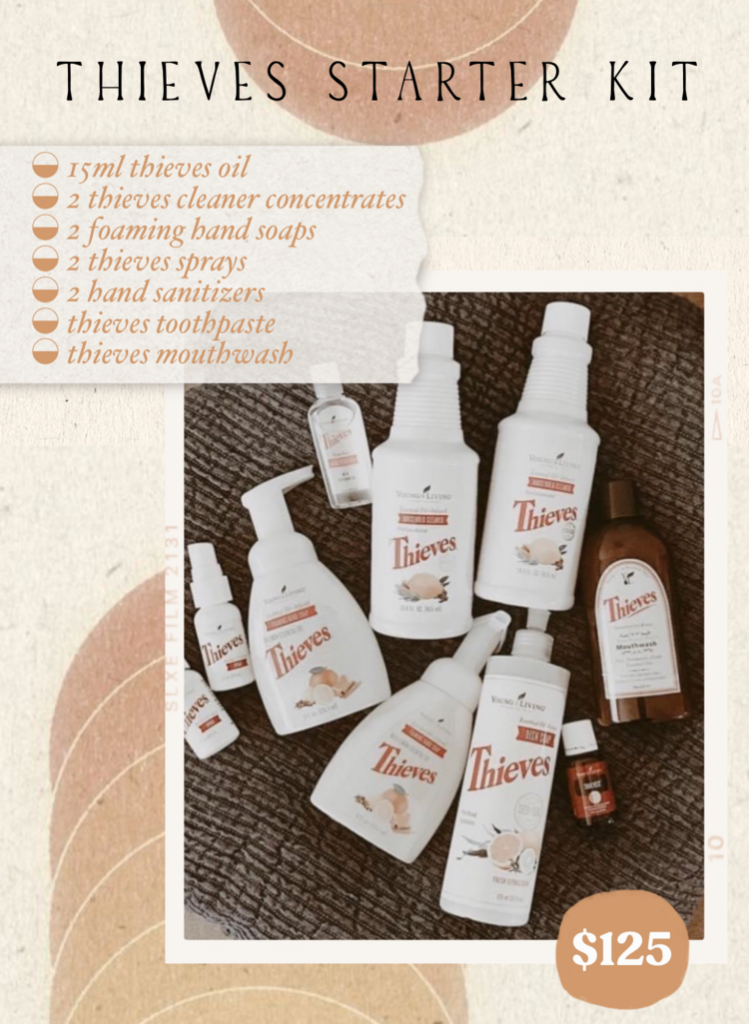 Click 'Sign In'
Then click 'Create Account'
**When creating your account, make sure you see my referral ID 25860021.**
Young Living Gifts with Purchase
Each month, Young Living rewards its customers and brand partners with free gifts depending on what PV order you place. Orders placed on Subscribe-to-Save get bonus gifts! (not to mention, even loyalty points!) .