Molekule Air Purifier: The Most Advanced & Modern Air Purifiers For the Home
This post may contain affiliate links, meaning I make a commission if you purchase through my links, at no extra cost to you. I really appreciate your support. I do not post affiliates links to things I wouldn't recommend or use myself. Disclosure..
Looking for an air purifier for the home? Here I share why I picked the Molekule air purifier.
As someone who deals with allergies on an occasional basis, I decided it was probably time we invest in an air purifier for the home. After searching and searching the web for one, I came across Molekule – a more modern air purifier. I believe I was one of the many first to purchase one when the company released their first model – the Molekule Air purifier.
Why did I pick Molekule?
What drew my attention was that Molekule's purifiers not only captures allergens and dust – they also DESTROY them. Their PECO technology breaks down the nasty stuff on a molecular level. Ranging from allergens, chemicals, viruses, bacteria, and even mold. This nanotechnology destroys indoor pollutants smaller that what HEPA filters test for. Also, they have different options to choose from a Mini to a Pro version depending on your needs.
We currently have the Molekule Air and have it primarily in our living room since that's where we spend the most time. At night, I'll sometimes move it to bedroom for the added benefits during sleep. But with the Air Mini + out, I've been thinking about getting that one specifically for the bedroom. Not only does Molekule's air purifiers work, they look good and go well with any decor. Another plus, they offer payment options via affirm if you rather go that route.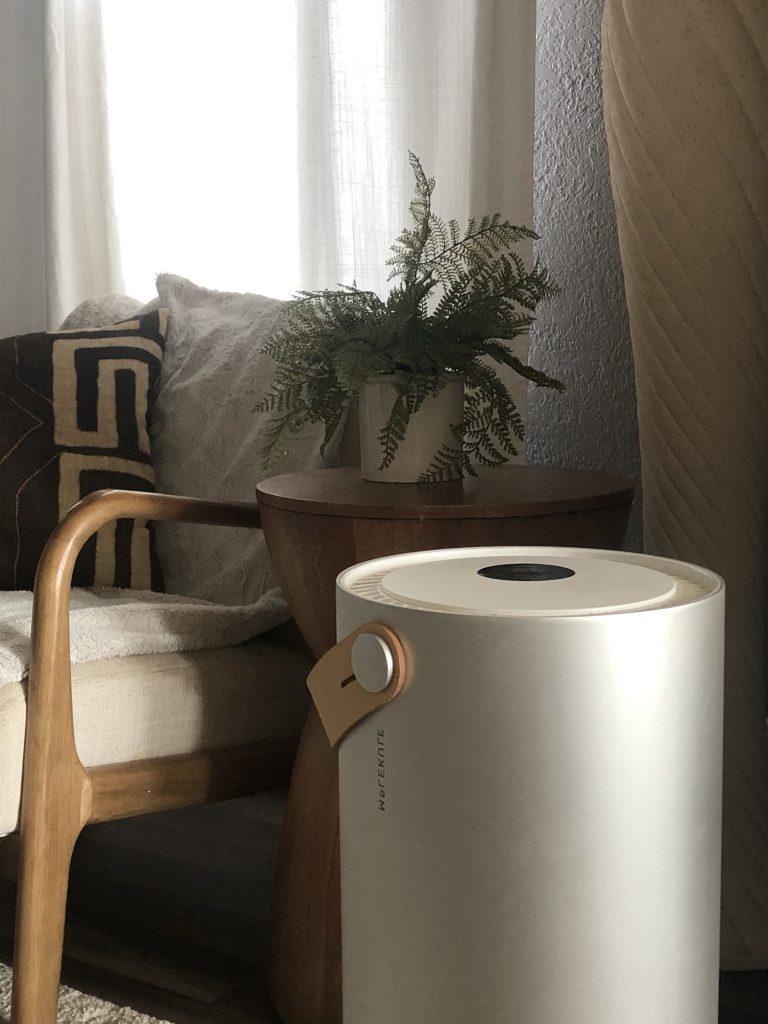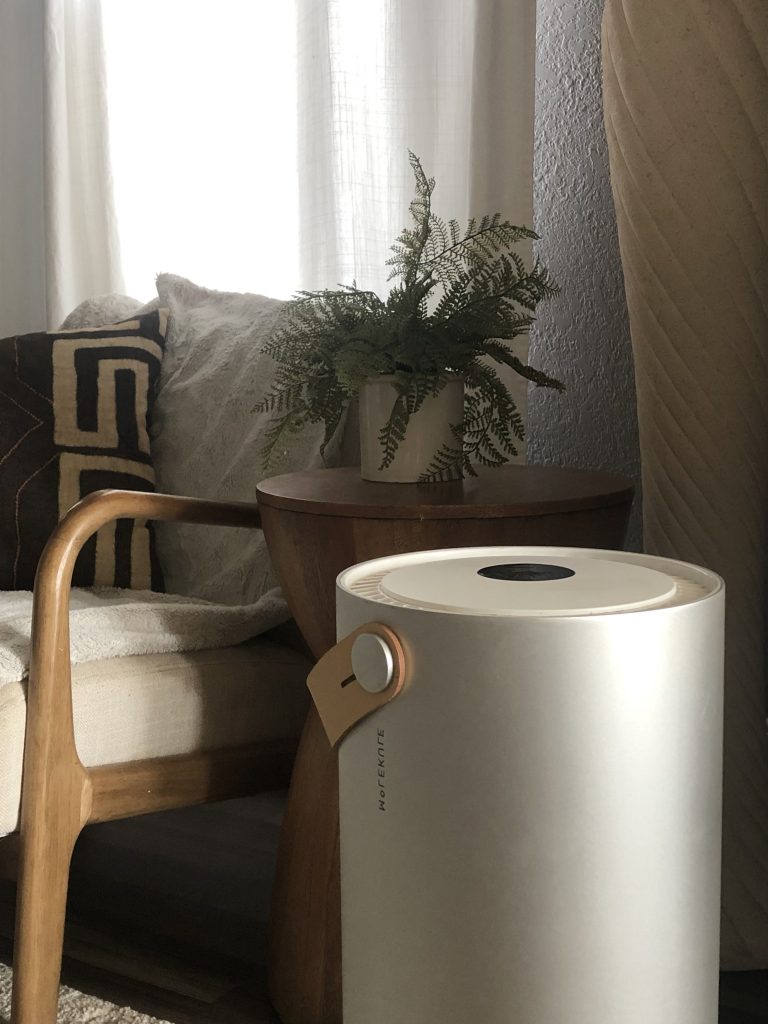 Another reason I picked Molekule is that there is no ozone byproduct. Don't know what that is in regards to air purifiers? I recommend doing a google search or heading HERE to read more about it.
After all my searching, this is the air purifier for our home we decided on – the Molekule air purifier. We love how fresh and clean the air in our home is. It was definitely an investment in our wellness that I believe was an is worth it.
Interested in more wellness posts? I have a wellness category where I will be saving all wellness things. I also have a Favorites page where I share some of my favorite products .